Engine Services & Replacement
Engine Performance
A properly running and maintained engine can run for several thousand miles, even well into the 6 digit range. So, it is vital that you have regular maintenance services performed on your vehicle and that you keep up on the components that are crucial to your engine running at its best. Below are some important things to consider having replaced or serviced to ensure your engine performance is at its peek.
Engine Replacement Services:
We replace and service remanufactured engines, transmissions and differentials
Fluid Exchange Services:
Oil Change Service - Recommended Service Interval - Every 3K Miles
Transmission Fluid Change - Recommended Service Interval - Every 48 Months or 48K Miles
Brake Fluid Exchange - Recommended Service Interval - Every 24 Months or 24K Miles
Coolant Flush / Fluid Exchange - Recommended Service Interval - Every 24 Months or 24K Miles
Power Steering Fluid Exchange - Recommended Service Interval - Every 24 Months or 24K Miles

Fluids such as motor oil is the lifeblood of your vehicle and a vital part of top engine performance. So, be sure to keep on top of regular oil and fluid exchange services.
Air Filters:
Some engine problems can be easily fixed by just changing your air filter. If you vehicle's air filter is clogged, then your engine is being starved of necessary air and can make your vehicle run rough, or not run at all. Have our technicians check it during your next visit. We recommend having your air filter changed after every other oil change unless you drive excessively on dirt roads, and then we recommend having it changed at the time of every oil change.
Spark Plugs:
Replace the spark plugs according to vehicle manufacturer recommendations. Spark plugs can last several thousand miles, but do eventually wear out and fail. Have our experts check the condition of your spark plugs and the wires feeding your spark plugs to ensure proper performance.
Fuel System Service:
Removing the buildup of dirt and particles in your fuel system help restore and improve your vehicle's performance, gas mileage, overall drivability and reduce emissions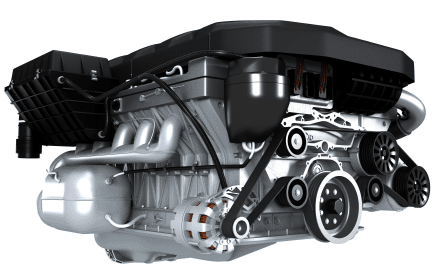 Engine Performance Warning Signs
Engine overheating
Poor air conditioner or heater performance
You engine looses power
Gas mileage declines
The engine makes a clicking or knocking noise
The engine tends to stall
The engine hesitates during or after starting
You can smell a bad exhaust odor
The engine runs rough at any or all speeds
The motor backfires or makes a sputtering or popping noise
Engine warning light stays on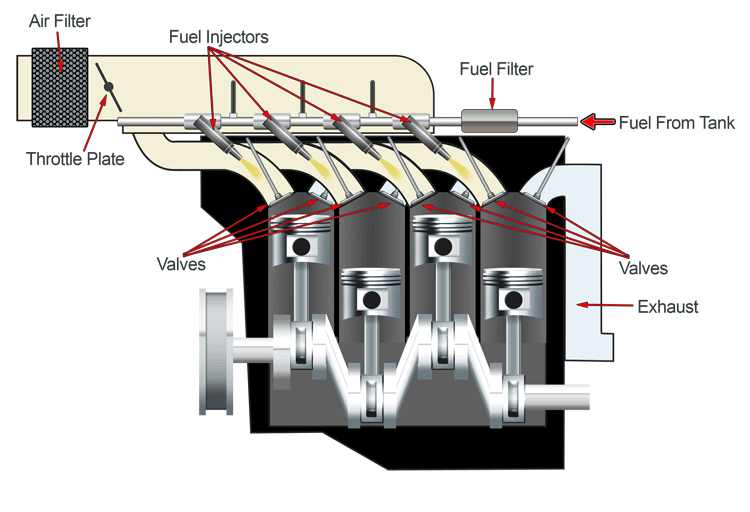 Belts And Hoses
Belts and hoses perform basic functions that keep some very complex systems running properly. A broken belt or hose can be catastrophic to your engine costing you thousands so it is vital that you make sure your vehicles belts and hoses are damage free. The best option for this is to have them replaced at regular service intervals recommended by your vehicles manufacturer.

A well maintained engine will run better and last longer so make sure you keep up on all of the items listed above. Your vehicle will reward you with better engine performance, longevity and fuel efficiency. Visit our location today to have your engine looked at by one of our highly trained technicians.